Hint: Increase number of your patients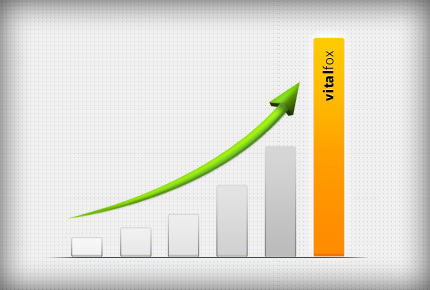 Are you getting more with VitalFox? VitalFox is not only service to inform your patients and clients about vaccination time, appointments, surgery intervetions… you can get more and I can tell you how.
Try to imagine that you have special action for your clients but they don't know about it. That's not good, I am right? When you have some special action, special price of vaccination, anti-parasite program, or some other type of news in your practice. Most of your clients won't know about it.
Get more with VitalFox and get more of your clients. And you can change it so that you can paste information about in all messages. It will be part of message and your clients will know about it instantly. It is up to you if you insert information about special time-limited pet food action in your clinic or information about new highly-specialized staff. This way you will get more from your clients. More hints in veterinary marketing is coming soon… don't forget you check this blog
We can call it low-effort, high-impact marketing. :) Let's check why there is 99,9% happy animal keepers and doctors of our VitalFox service.
If you need more help about veterinary marketing or even need to improve any part of your clinic just call or email me. Cheers, Filip
CEO at aria33, s.r.o., entrepreneur, veterinary doctor, VitalFox author and founder; since 2001 is active in online technologies, design & web development, veterinary marketing enthusiast (and not only veterinary...), enjoys business and team leading. He shares knowledge and experiences.
Do you need to
contact Filip Kovalovsky
? Do you want
veterinary management consultation
?
Some ideas? Leave a comment!