Merry Christmas
Merry Christmas and crunchy New Year 2013 to you from VitalFox! ;)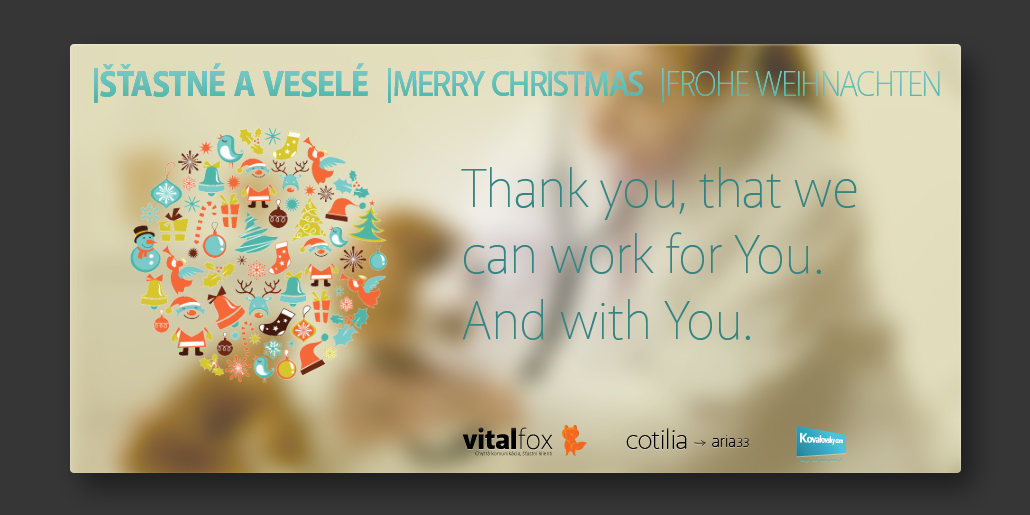 Hint: VitalFox will send Christmas and New Year wishes to your clients automatically ->
CEO at aria33, s.r.o., entrepreneur, veterinary doctor, VitalFox author and founder; since 2001 is active in online technologies, design & web development, veterinary marketing enthusiast (and not only veterinary...), enjoys business and team leading. He shares knowledge and experiences.
Do you need to
contact Filip Kovalovsky
? Do you want
veterinary management consultation
?
Some ideas? Leave a comment!