Inactive clients, huge disaster. Reactivate them!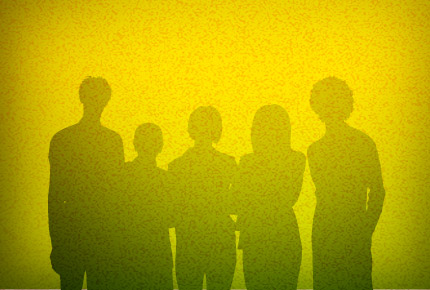 Veterinary practices and clinics goes over several phases during acquiring clients. After several years we have two big groups of our clients so called active and inactive clients.
I found out interesting per cent count of active and inactive clients in veterinary practices (as well as in human health care). It varies with minor deviations from practice to practice.
Who is inactive client?
Inactive client is client which has not transacted at your practice in the last two years. Note, in some countries there is regulation that some animals must be revaccinated against rabies every year – so I recommend to consider inactive clients those clients that has not transacted in the last one year.
In some especially good working clinics inactive clients are those last seen under 1 year and for the best clinics they are even for lower time period – under 6 months. Usually there is only very very very small count of the greatest practices with period under 6 months in Slovakia and Czech republic.
So what's the goal of our practice? We don't need to acquire new and new clients. On the other hand the most effective way is to motivate and invite former clients for the next appointment. We want to reach the point when the same client visits our practice more than 2 times during one year (the more the better).
Some of my colleagues can say "This is not true for all practices" and they're absolutely right! For high specialized and referral practices this is not absolutely true because they are receiving referred clients from lower level practices where veterinarians are not able to diagnose and treat illness due to lack of knowledge or instrumentation. Important point here:
Don't forget, it is not shame to say to the client that I am not able to treat this problem and it need higher care level in referral practice. It's always better to stay good doctor and refer client that trying to treat it myself with lack of knowledge. Of course in modern countries standard is that after examination and treatment referral practice will send back this client to his default doctor of choice. Are you doing it always? Well, try to answer truthfully my dears. (nice theme for another blogpost maybe soon)
Why should I target main focus on inactive clients and try to reactivate them?
Obtaining new clients cost you much more than to keep an existing client.
To be sure your active clients don't fall in inactive clients' group simply stay in touch with them even if they are out of your office. Communicate with them – you can remind them vaccination, deworming intervals, appointment reminders, special events such as events for geriatric patients, young animals, etc. It's up to you which way of communication will you use. You have plenty of options in communication field such as short text messages SMS, emails, by post, phone calls… There are many situations when you should pick up the best info channels for this and not always fit for example SMS or emails the best.
Veterinary management software helps you to select inactive clients only. If you need help with this there are many people and they are specialist for veterinary management in practice and they are happy to help you with reactivation of inactive clients back to active clients' group
One example from practice
I wanted to show you how you could write message or letter when you need to reactivate inactive client and get feedback. But I won't. I will show you two examples here :) You can modify it and use it for phone calls or letter too. By the way e-mail is very impersonal way of communication so I don't recommend it for this purpose.
Text No. 1
Dear Olivia Doe,
It's been more than a year since we've seen you at our Bebee Animal Hospital. Regular visits in our hospital are necessary for continued good health. Animals age much faster than people, so an annual checkup for your pet is like a person seeing the doctor once every five to seven years.
Please let us know why you hasn't shown at our animal hospital.
Please return your response in the enclosed postage-paid envelope or call us at +1 800 123 456.
Well, I think this is good example how it shouldn't look like. What do you think – why? How do you feel when you finished reading this? Try to imagine situation when you open envelope. What's in? Just I, I, I, I, (we've seen, me, our clinic, tell me, call me, return me, etc) don't you think? There is especially what I want and not what my client wants. And this is false.
Try to check this better example – text No. 2
Dear Mrs. Olivia Doe,
You and Casper are our good clients for several years. It's our honor and privilege to have provided your Casper with medical care in the past. However, we regret to say that it isn't possible for us to do that because we haven't seen you in a while. Regular Casper's health care will bring you many wonderful years together.
We'd be happy to see you in our hospital anytime Casper needs it. We really appreciate your short answer in the enclosed postage-paid envelope or we are here to talk to you at +1 800 123 456, it's up to you to choose the most comfortable way.
Yours truly,
MVDr. Filip Kovalovský
Try to read both texts again. Which one do you like the most?
Do you see the starting words of the second text? – "you and Casper"! So it is not about me but it's all about my client and his pet – nice, isn't it? It is more personal and customer oriented. No sweet words, just words you believe in.
Please leave your opinion in comments. Thanks!
CEO at aria33, s.r.o., entrepreneur, veterinary doctor, VitalFox author and founder; since 2001 is active in online technologies, design & web development, veterinary marketing enthusiast (and not only veterinary...), enjoys business and team leading. He shares knowledge and experiences.
Do you need to
contact Filip Kovalovsky
? Do you want
veterinary management consultation
?

Some ideas? Leave a comment!