Special price for VetSoftware + VitalFox
New gift for our customers! If you are using VetSoftware you can get special price in VetSoftware + VitalFox budle. Inform your clients via SMS and emails. You can now improve their comfort.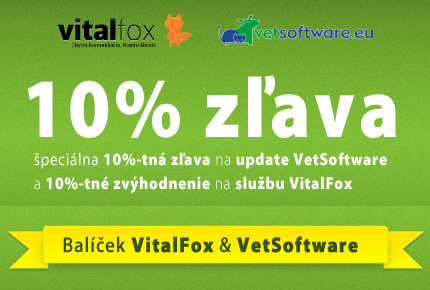 Get special 10% discount with VetSoftware update and VitalFox on both products. Personalize your messages and use real names of your clients and their pets. And it everything fully automatic!
Just put discount note in your order. vitalfox.com. Validity – unlimited.
CEO at aria33, s.r.o., entrepreneur, veterinary doctor, VitalFox author and founder; since 2001 is active in online technologies, design & web development, veterinary marketing enthusiast (and not only veterinary...), enjoys business and team leading. He shares knowledge and experiences.
Do you need to
contact Filip Kovalovsky
? Do you want
veterinary management consultation
?
Some ideas? Leave a comment!