Nová Veterinária 2011 exhibition with VitalFox and KVL SR with us
Few words about last actions and exhibitions. On 15th and 16th October 2011 we have introduced first time our brand new service for vets on the biggest veterinary exhibition Nová Veterinária 2011 in Nitra, Slovakia. Veterinary reminder service reminds action in vet practice, appointments, vaccinations, visits, surgeries, and more over SMS and emails… It's been really hard to prepare all things but we have done it. Well, yes, we had small cute exhibition place but people asked questions about our services and it was great!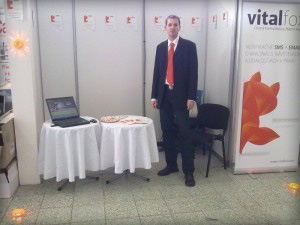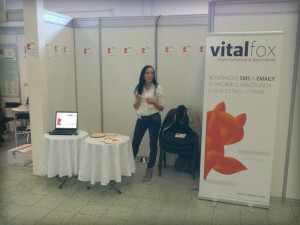 Few days after Nová Veterinária there were another time to introduce veterinary reminder service VitalFox on regional veterinary workshops organized by Chamber of Veterinarians of Slovak republic (KVL SR) on 26th-27th, October 2011) in Nitry and Banská Bystrica, Slovakia.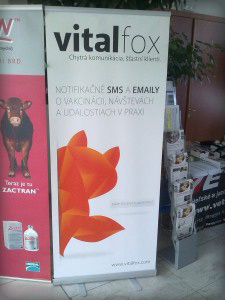 I have introduced VitalFox vaccinations and reminders during workshops so it was really cool. :-) A lot of vets and interesting themes. I would like to thank to all involved vets, doctors, staff members and other important human beings from hospitals and practices. Hope to see you soon, folks!
CEO at aria33, s.r.o., entrepreneur, veterinary doctor, VitalFox author and founder; since 2001 is active in online technologies, design & web development, veterinary marketing enthusiast (and not only veterinary...), enjoys business and team leading. He shares knowledge and experiences.
Do you need to
contact Filip Kovalovsky
? Do you want
veterinary management consultation
?
Some ideas? Leave a comment!